MODULAR FLOOR PLANS
1,300 m² of floor space on
the same level, divided
up into spaces from 60
to 800 m² with a capacity
of 100 to 800 people

SERVICES INCLUDED
Catering prepared on-site,
built-in control room
and choice of entertainment

ALL INCLUSIVE BUDGET
An all-inclusive budget
tailored to your needs
and wants.

EASY ACCESS
In the centre of Paris, 3
minutes from the Gare de
Lyon train station, on metro
line 14 at the
Cour Saint-Emilion station.

CONNECTIVITY
Dedicated fibre-optic
broadband, Wi-Fi, streaming,
4G and interactive meetings
for up to 500 participants

BUSINESS EXPERTISE
Guidance and support
throughout your event
to ensure the customer
experience lives up to
your expectations.
Rent a meeting room in paris-bercy
Location and ease of access is another important factor in the choice of professional meeting room to rent in Paris.
Our facility is near the Cour Saint Emilion stop on metro line 14, which services all of the major public transport interchanges in Paris: Gare Saint Lazare, Madeleine, Pyramide, Châtelet, Bercy, Gare de Lyon and Bibliothèque.
It is very close to the Parc de Bercy and its 14 hectares of parkland and walking paths. It is also near Bercy village, ideal for relaxing, entertainment and shopping along beautiful old paved streets and numerous restaurants.
Adjust the your meeting room's format to suit your needs
Today, meetings need to stand out from the ordinary with an imaginative content and format.
The layout of the Salons de l'Aveyron meeting rooms helps you meet these objectives. Our five rooms range from 60 to 800 m² and can accommodate from 100 to 800 people. Pick the floor area you need and whatever room layouts are best suited to optimising your formats throughout the day. Our five meeting rooms are also accessible on the same level. At Les Salons de l'Aveyron, the meeting room adjusts to suit your event, not the other way round!
Renting a meeting room in Paris-Bercy: full digital facilities are a must… but not all!
Making your event a success involves more than just renting a meeting room in Paris-Bercy.
In the future, meetings will be hybrid events that might use interactive applications in the morning to let everyone have their say, then switch to an on-site meeting format in the afternoon to exchange viewpoints around a table, and catering for a group of 350 people will not be a problem! This is why choosing your venue's Wi-Fi infrastructure and modular layout should make it easy to achieve your objectives: your company's reputation depends on it. Support and technical guidance will help you deliver on this promise, and at Les Salons de l'Aveyron, we have the specialists you need!
Make a lasting impression with impeccably prepared, traditional catering!
The meal is a time of shared enjoyment during your event and must live up to your guests' expectations. This is why our meeting room rentals include catering packages tailored to all of your events: standing, sitting, simple or more elaborate, but always providing a choice of fresh, rigorously selected products from our long-standing suppliers. We cook meals on-site. And in keeping with the traditional values of the Aveyron region, we also have a seminar menu prepared entirely with products from the Aveyron region!
Our "study session" package
From €110 (excluding VAT) per person
*Rate based on the number of participantss
Minimum meeting room size is 240 m²
Modular and connected
4.4m-high ceilings
Catering
Welcome coffee with hot drinks and pastries
An afternoon break with refreshments
Sit-down 3-course lunch or standing buffet lunch
1 bottle of AOP Languedoc-Roussillon wine (for 3 people)
Catering staff (7-hour session)
Full technical package
L-Acoustics loudspeaker system, 2 hi-fi mics
HD video projector and video mixer
1 speaker rostrum and monitor
14×4 m screen
Stage lighting and room lights
2 technicians (10-hour session)
Les Salons de l'Aveyron
in the heart of
Paris Bercy
3 minutes from the Gare de Lyon train station, 7 minutes from the Châtelet transport hub and 10 minutes from the Saint-Lazare train station.
Métro line
Métro line 14, Cour Saint-Emilion station
Bus
Line 24 or 64, Dijon Lachambeaudie Stop
Train station
Gare de Paris Bercy, Gare de Lyon
17 Rue de l'Aubrac
75012 Paris, France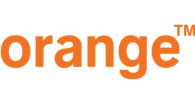 "Notre séminaire annuel vient de se terminer et, compte tenu des retours que m'ont faits nos managers ce soir, je peux dire que c'est un succès.
Je tiens à remercier et féliciter l'ensemble des équipes des Salons de l'Aveyron que j'associe à cette réussite : technique, restauration, maîtres d'hôtel, régisseurs, tous très professionnels, à l'écoute et attentifs à satisfaire nos besoins, y compris dans la gestion des impondérables. Je vous prie de bien vouloir transmettre nos remerciements à toutes les personnes concernées.
Je vous remercie particulièrement de nous avoir accompagnées dans la préparation de cette manifestation.
Nous ne manquerons pas de vous faire de nouveau confiance lors d'un prochain événement."
Nadine R
Responsable de la communication interne ORANGE